I See Hearts - Online Tips
Welcome fellow music lover 🎵
This is my I See Hearts music tipping page.
You can also request a song by tipping via the request link below.​
​​
(Friday's Birthday Replay Now Up on my Instagram and my Facebook)
​
Thanks for tuning into my live music streams and for stopping by to show your support.​
​
I am working towards starting 2023 debt-free and finally paying off outstanding fees/bills as a result of the difficult times we've all had these past few years.
​
As a result, this year, I am spending my birthday at home and streaming on my Instagram and my Facebook from around 8pm CET onwards. That way I can connect with friends and family around the world.
​
Request A Song in Advance
​
You can request a song right now in advance and tip after choosing a track. I will be singing your requests on tomorrow's live streams. I have a long list of great tracks to choose from.
​
I have exciting plans for the this year and you can scroll to the bottom to see what some of them are in the 'Work with Me' section. There are a few ways you may be interested in improving your well-being or supporting my work, or maybe treat someone special with a unique gift voucher.
​
For example, if you are looking to spice up your romantic life in 2023, you're definitely invited to scroll to the bottom 😉🔥
​
You are welcome to tip any amount of your choice for my online shows, by easily using the Ko-fi window below or the 'Tip Me' button at the bottom of your screen.
Ko-fi doesn't take any fees and lets you use credit card or PayPal. They are awesome!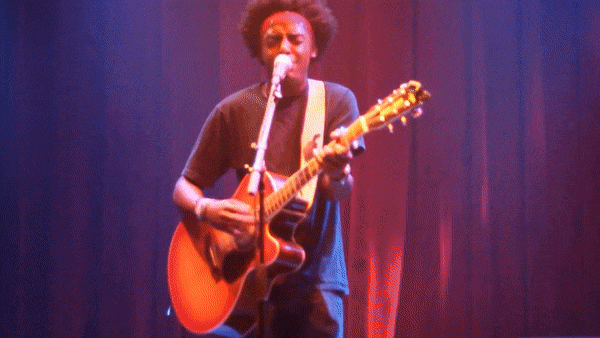 Strutting my Stuff at a Festival in The Hague, Netherlands
If you'd like to make a money transfer instead, you can also find my bank details below.
​
You can even use the easy (Transfer) Wise or Revolut options below, if you prefer any of those.
Thanks for helping spread the magic of the arts at a time the world really needs it.
Much love and remember to keep your love light on ✨
Please feel free to donate as little or as much as you like, change the amount using the box below.
The next Ko-fi page will let you easily choose to pay by Card or with PayPal
​
(For PayPal, please use the friends/family transaction option if possible, and note that I will also be paying Spanish Tax on all monies raised)
​
Many thanks once again.
If you are on WhatsApp and are interested in my exclusive group where you will get a personal heads up from me when I perform a live stream or show in future, use the link below to join.
​
I will only message you when necessary and the good news is that live stream replays are also available for when you are free to watch.
Direct PayPal Email Info
​
Please note that if you have the option, please UNTICK 'Goods & Services' and choose to send as 'Friends & Family' to avoid PayPal taking a percentage of your donation. Thanks.
​
PayPal - UK Pounds: redbarrenx 'at' gmail.com (Please Use the Friends & Family Option)
PayPal - Euros: ryankoriya 'at' gmail.com (Please Use the Friends & Family Option)
​
Direct Bank Transfer Info
​
If you'd like to send a Direct Bank Transfer, please use the following info. Both UK and Spanish accounts are available:

Ryan Koriya - Sabadell Bank Spain
IBAN: ES4100817039040001699679 - BIC/SWIFT: BSABESBBXXX
Spanish Residential Address:
Calle Colom 3, 3H
Edificio Can Rimbaus, 07819
Nuestra Señora de Jesús
Islas Baleares, Spain
​
I also have the Bizum money app if you are in Spain. Just use my Spanish phone number to find me on Bizum.
​
or
Ryan Koriya - Natwest UK
Account: 86057286
Sort Code: 601711
IBAN: GB35NWBK60171186057286
BIC: NWBKGB2L
Branch Address: 153 Putney High Street London SW15 1RX
Do Business with The Hearts Man


(or treat someone

special

with a unique gift voucher)